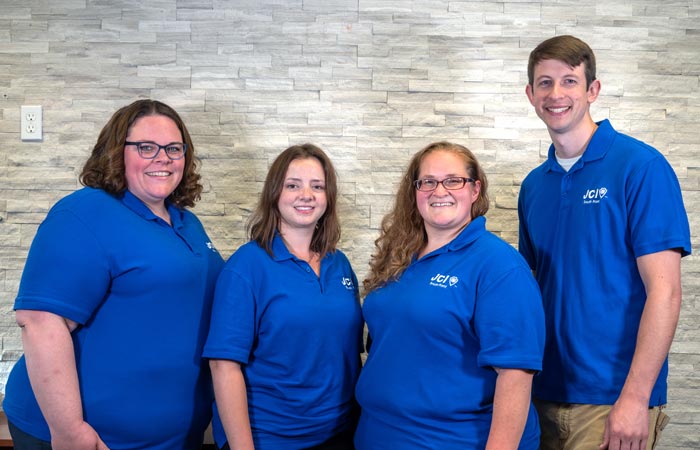 As a civic organization, we offer plenty of community service opportunities in southern Kent County. Check out our list of frequently asked questions to learn how to get started as a South Kent Jaycee.
Why do you call yourselves the "Jaycees"?
Our full name is the South Kent Junior Chamber. For short, we refer to ourselves as the "South Kent Jaycees" or "Jaycees." (Junior Chamber → JC → Jaycees)
Who can join?
We welcome young men and women between the ages of 21 and 40. To join the South Kent chapter, you must live in Kentwood, Wyoming, Grandville, Jenison, Byron Center, or Caledonia.
What are the benefits of becoming a member?
One of the main advantages of joining our civic organization is the sense of community you gain. As a South Kent Jaycee, you'll be able to participate in group volunteer opportunities, gain business contacts, and develop friendships.
How do I join?
It's easy! Click here to fill out your online application. You may also contact any member of the Board of Directors for assistance. Email jcisouthkent@gmail.com to get started.
Are there membership dues?
Yes. Our volunteer organization offers both monthly and annual membership rates. New members pay $80 annually for their first year and $70 for each year that follows. If you wish to pay on a monthly basis, it's $17 for the first month and $7 for each month after that.
When and where are the meetings?
Our general membership meetings are always on the third Tuesday of every month at 6 pm. We typically meet at Kentwood Parks and Recreation (355 48th St SE, Kentwood, MI 49548), but we'll announce on Facebook if the location changes. You may also check out our calendar to learn more about future events.
How much time do I need to put in?
We recommend you
for at least one project each month. This will help you learn about your chapter, make friends, and develop confidence in your leadership skills. We also recommend attending our general membership meetings once a month.
While participating in community projects isn't mandatory, it's highly recommended so you get the most out of your Jaycee experience.