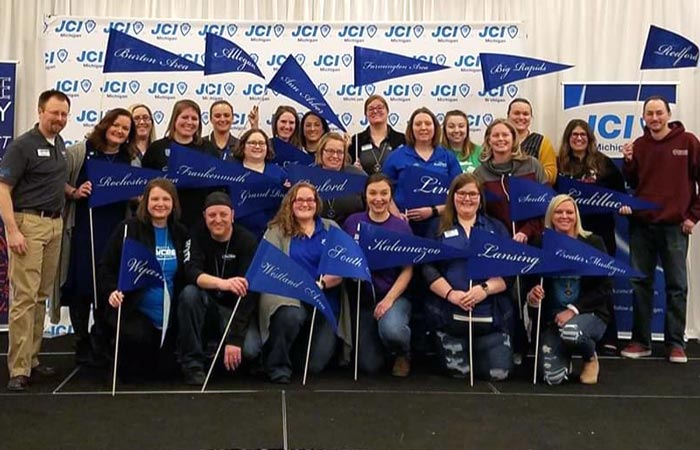 Becoming a JCI Member
Volunteers freely give their time and effort to improve their communities. For this reason, volunteers are invaluable to the people they serve. We invite you to explore the real impact of volunteering, beyond building your resume and professional skills. Imagine how the act of can touch the lives of people you've never met, helping a community flourish through acts of kindness. As a civic organization, we understand the full impacts of volunteering.
Attend Our Monthly Meetings
You don't have to be a member to attend our monthly meetings. This gives you the chance to learn about our community projects before becoming a member. We recognize that joining a volunteer group is a commitment. This is why we want to give you all the information you need to make the best decision for your personal and . Once you're sure you want to become a member, fill out our online application to get started.
Network With Other Young Professionals
Our civic organization welcomes young active citizens between the ages of 21 and 40. When you join the South Kent Junior Chamber, you're joining a volunteer group of like-minded young professionals with goals similar to yours. This type of environment is perfect for coming up with creative, real-world solutions to address issues we see in our community.
Step Outside Your Comfort Zone
We offer group volunteer opportunities to help you step outside of your comfort zone. The more you push yourself to learn new things, the better of a leader you'll become. It's important to remember that there are different types of leaders. Some lead by chairing community projects while others lead by teaching. We recognize and value all leadership styles to help you reach your full potential.
Attend one of our monthly meetings to learn more about our group volunteer opportunities. South Kent Junior Chamber is a great place to make new friends and give back to your community.